EDIT MAIN
---
---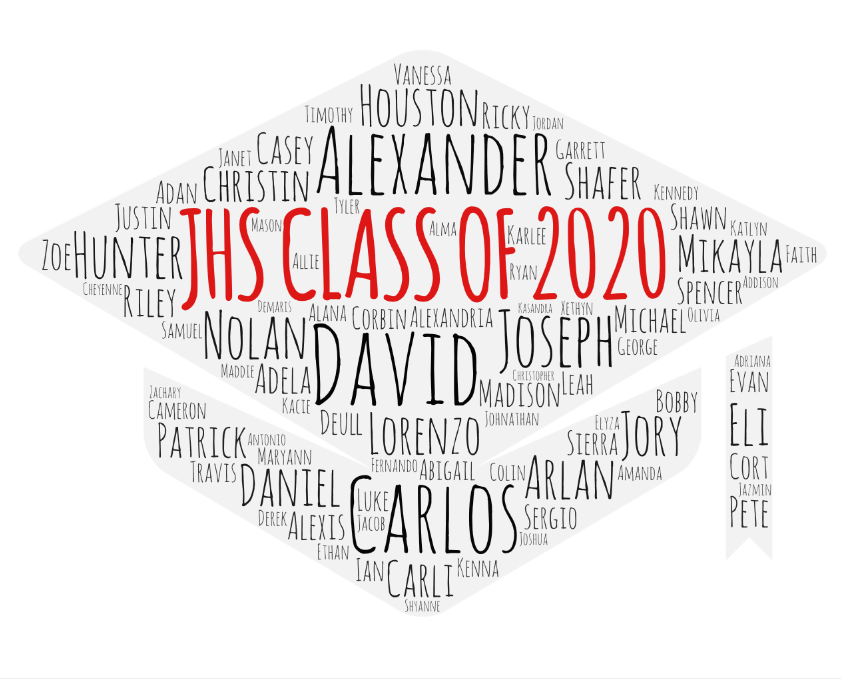 Transcripts will be sent electronically after graduation. Make sure you email Ms. Fanno, mfanno@jisdtx.us, and let her know which school you plan to attend. If you need a transcript to go with a scholarship application, also email Ms. Fanno and she will have one mailed to you. Please be sure to include your name, address, date needed, and the name of the scholarship.
Seniors, this is a great time to work on scholarship applications. The links below are for what are considered local scholarships. You are encouraged to work on these as well as search out and apply for scholarships on your own. Many of the deadlines below have been extended - complete all scholarships you qualify for and submit them.
---
---
Local Scholarships for Jourdanton High School Students
The following scholarships should be turned in as follows:
The $2500 OppU Achievers Scholarship is running its spring cycle through June 30. Award: $2,500. To apply, students submit a short response to the question "What makes you an achiever?" There are multiple deadlines: June 30, September 30, December 31, March 31
Thomas Monse Memorial Scholarship Application- Extended deadline is May 1, 2020. Please send your essay directly to brooks.lauri86@gmail.com
Jourdanton Athletic Booster Club, Mark Dornak Memorial Scholarship - Complete the application by May 11, and submit by email to jathleticboosterclub@gmail.com.
Longhorn Museum Society - Deliver to the Longhorn Museum. Address is on application.
Knights of Columbus Council #3266- You can complete this application and send it directly to Mr. Michael Galindo at Michael.Galindo@saws.org .
Atascosa Aggie Mom's Club - deadline extended to April 24, send directly to matocha.aggiemomclub@gmail.com
Atascosa-Mcmullen Retired School Personnel- deadline 9:00 am, May 4, 2020, send directly to paulettewilliams12@yahoo.com
GFWC Texas Women's Club of Pleasanton- due April 28, 2020, send directly to mamagreene13@yahoo.com
Atascosa A&M Club - due May 12, 2020 before noon, email rbaca79@gmail.com
Atascosa County Historical Society - Due April 15, 2020, email bwestbrook63@gmail.com
JOURDANTON COMMUNITY SCHOLARSHIP FUND MANAGED BY JOURDANTON ROTARY CLUB. Click on the image to access the application.
ZANDERSON MASONIC LODGE - Jourdanton High School Senior Scholarship Application.
The Wintergarden Chapter API, Inc. is accepting applications for its 2020 Scholarship program. This Scholarship is applicable to acquiring a Bachelor's Degree. Value is $2,000.00 per year, payable at the rate of $1,000.00 per semester. This will be determined on a yearly basis according to available funding; therefore, semester amount is subject to change.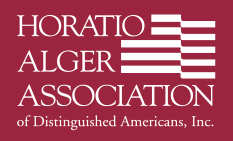 This scholarship from the Horatio Alger Association is for students planning to enroll in Career & Technical Education programs for Fall 2020. This means, the scholarship can be used for technical training at a college such as welding, cosmetology, or nursing. The deadline to submit the application is April 15, 2020. Watch their website for the posting of additional scholarships for CTE programs. Click the logo to access the application.
The J & J Air Parts, Inc. Scholarship awards two, $1000 scholarships to be paid directly to the institution chosen by the recipient upon proof of full-time enrollment. All seniors are eligible to apply. Applications are due to the JHS Career Center by May 1, 2020. Paper copies of this application are available at the Career Center or by clicking the logo above.

The Lillian Walton Foundation Scholarship is available to all Atascosa County seniors. Application is due to the JHS Career Center by May 7, 2020.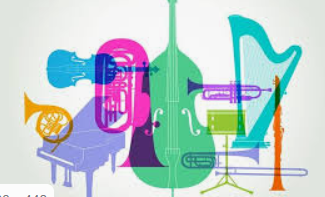 The Thomas Monse Memorial Scholarship is available to seniors who are members of the Jourdanton High School Band. The link provides information on the essay required for this scholarship. Essays need to be turned in to the College and Career Center, room 123 by April 15, 2020.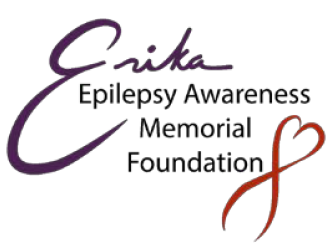 To be eligible for this scholarship, applicant must: •Have a diagnosis of epilepsy/seizure disorder•Provide proof of acceptance to a post-secondary academic or vocational program •Be a High School Senior or currently enrolled at a trade school, college, or university and be in good standing •Be a legal resident of Central and South Texas. Due April 17, 2020

Medina EC is offering 25 $1,000 scholarships to for high school seniors.
2020.

The Cactus and Xerophyte Society Scholarship is due by April 30, 2020. It must be mailed or delivered in person. Click on their logo for more information. There are paper copies of this application in the CCR Lab, Room 123.

This organization awards scholarships to deserving students majoring in business related fields. The amount of the scholarship depends on the number of qualified applicants chosen. Deadline for this scholarship is April 17, 2020.
If you are interested in applying for the Brock Powell Memorial Scholarship, please follow the following links to print and complete https://pleasanton.ffanow.org/F/pleasanton/Brock%20Powell%20Memorial%20Scholarship.pdf or to type and print https://dochub.com/ltullos/kRLPx66/brock-powell-me...

Weisinger Law Firm offers a $1,000 scholarship to students in Texas to help pay for their higher education. This scholarship requires community involvement. It is due by May 31, 2020. Interested students may click here for access to the application.
***The Hagan Scholarship Foundation Application is available. Each scholarship provides up to $6,000 per semester for up to 8 consecutive semesters and opportunities to invest & manage a $15,000 Schwab Investment Account and study abroad. To apply for this scholarship use the web link www.hsfmo.org

The San Antonio Area Foundation Scholarship web page offers scholarships for Atascosa County students. http://www.saafdn.org/Scholarships/WelcomeScholarshipSeekers.aspx
SCHOLARSHIPS
***DUE DATES ARE POSTMARK DATES

Visit the following web sites for more Scholarship opportunities!
www.coca-colascholarsfoundation.org
www.visitcasanavarro.com (type "scholarships" in search bar)