Home Page
Mrs. Collavo's Basic Math Classes
6th, 7th, & 8th grades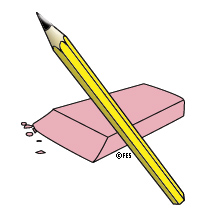 Welcome to the 2016-2017 school year!
Below you'll find important information to be successful in my classroom:
Class Rules:
1.) Respect Me.
2.) Respect Yourself.
3.) Respect Others.
Supplies:
1.) 3 ring binder (1 inch or greater)
2.) Dividers
3.) Notebook paper
4.) Pencils (to last throughout the year)
5.) Erasers (to last throughout the year)
6.) Spiral Notebook or Composition Book
*If your child receives the accommodation of a calculator, one will be provided. Students are not allowed to take calculators home. If you'd like for your child to use the same calculator at home, we use a TI-15, which you must purchase.
Grading Policy:
For this class only, all grades (including tests, worksheets, and any assignments) are averaged together. Not any one assignment is weighted more than any other.
- Pen is not allowed and will not be accepted. All work must be completed in pencil.
Assignment Corrections:
- If your child has a grade below 70 on a test/homework/lesson, they may redo it for a maximum grade of 70. All corrections must be completed on a separate sheet of paper that clearly shows all corrected work and answers.
Absent Work:
-If your child is absent from class, I will put all work from each missed class period in the "absent work" tray. It is the student's responsibility to pick up their work and get it completed in a timely manner.
Support Services:
- Before school from 7:30 – 8
- After school from 3:30 – 4 (excluding Fridays)
​​Conference Time:
​Everyday from 2:00 - 3:30
If you have any questions and/or concerns, please feel free to contact me by phone or email.
(830)769-2234
acollavo@jisdtx.us