Coach Yow
Assistant Cross Country/JH CC/JH track/Indian Lab teacher
.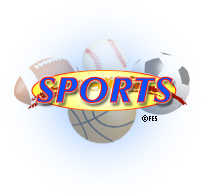 College Major: Kinesiology
Email Address: nyow@jisdtx.us
What I coach: Cross Country & JH track
What I teach: High School Indian Lab
About Me: My name is Nikki Yow, This is my 7th year to coach at Jourdanton ISD. This is the beginning of my 11th year here at Jourdanton. I was very active in sports growing up and have a love for sports and physical education and health. In school I played volleyball, basketball, track, cheerleading and dance. I was also very active in F.F.A. and stock show. I always knew that I wanted to teach because I love children and wanted to share my love for sports and physical activity. I grew up in Somerset, TX but, spent my last three years of High School in Devine, TX from which I graduated. I attended college and received my bachelors degree from Texas A & M University Kingsville in 2007 as a Kinesiology major. I have been married for 17 years to my husband Rowdy and we have 4 beautiful children, Madison, Tate, Brody & Haze. We are very active in our community and youth sports programs. Most importantly we are members of Gateway Church in Pleasanton. I enjoy each and everyone of your children and look forward to learning new things about them each day.
Jourdanton High School: 830-769-2350
Conference Time:

1st period: 8-8:55 AM Tribe Time B: 12:13-12:45 PM

2nd period: 8:58-9:50 AM 6th period: 12:48-1:38 PM

3rd period: 9:53-10:45 AM 7th period: 1:41-2:33 PM

4th period: 10:48-11:40 AM Lunch B: 12:15-12:45 PM

Lunch A 11:40-12:10 PM Tribe Time A: 11:43-12:15 PM
---
:
Important Dates: